Bird Watching Tour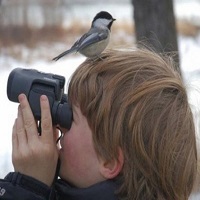 Bird watching is one of the most popular outdoor activities among all type of tourists, especially the people who loves are deeply in love with nature and wildlife. Eastern Himalayas including Northeast India, Nepal and Bhutan is an immeasurable territory for tourist interests. The varieties of height, assorted qualities of territory, and compelling precipitation are variables which are in charge of the differing qualities and plenitude of occupant birds in this region.

To get the opportunity to witness the Black-necked Crane, White-gave a false representation of Heron, Snowy-throated Babbler, Bugun Liochicla, Bengal Florican, Dark-rumped Swifts, White-winged Wood Duck, Beautiful Nuthatch, Rufous-necked, and Brown Hornbills, Black-necked crane, Tragopans, Blood Pheasants, Monal, Ibisbill, Purple cochoa, Blue-naped Pitta, Vivid Niltava, Long-charged plover, Wards Trogon, Grandala, Fire-followed Myzornis and Black-headed Shrike-babbler, 13 Wren Babblers and the center point for Babblers to give some examples ΓΆ€" travel towards the Eastern Himalayas hills, foothills and floodplains.

Going here is not any more costly because of government sovereignties, yet with limitations being step by step lifted, it is currently conceivable get licenses to appreciate birding in these parts. We, at Mountain Adventures Tours & Travels are working on visiting the best locales in Assam, Arunachal Pradesh, Nagaland, West Bengal, Sikkim, Nepal and Bhutan.